Regular price
Sale price
$12.99 USD
Unit price
per
Sale
Sold out
Looking for a quick, easy, and effective way to keep your vehicle spotless between washes? Look no further than APEX Quick Detailer!

Say goodbye to the hassle of wiping down your paint in the sun with our refined formula that eliminates never-ending streaks and oily residue. Our exclusive Quick Detailer works to remove dust, light road grime, and fingerprints from any exterior surface without altering any coating you may have on your vehicle (wax, sealant, or ceramic).

Use it after short drives or at car shows to give your ride a glossy shine and reflective finish. Our Quick Detailer is body shop safe and contains no wax, making it the perfect product to double as clay bar lubricant and a drying aid.

With two great fragrances and Detailer Approved formula, our Quick Detailer is a must-have for any car enthusiast. Plus, it's made in America and comes with a Risk-Free Guarantee!

Don't let streaks and hazed up finishes get in the way of a beautiful ride. Try APEX Quick Detailer - Fresh Lime today and enjoy a high gloss shine that lasts!
Scroll past our reviews to learn more about the details of our product!
Share
View full details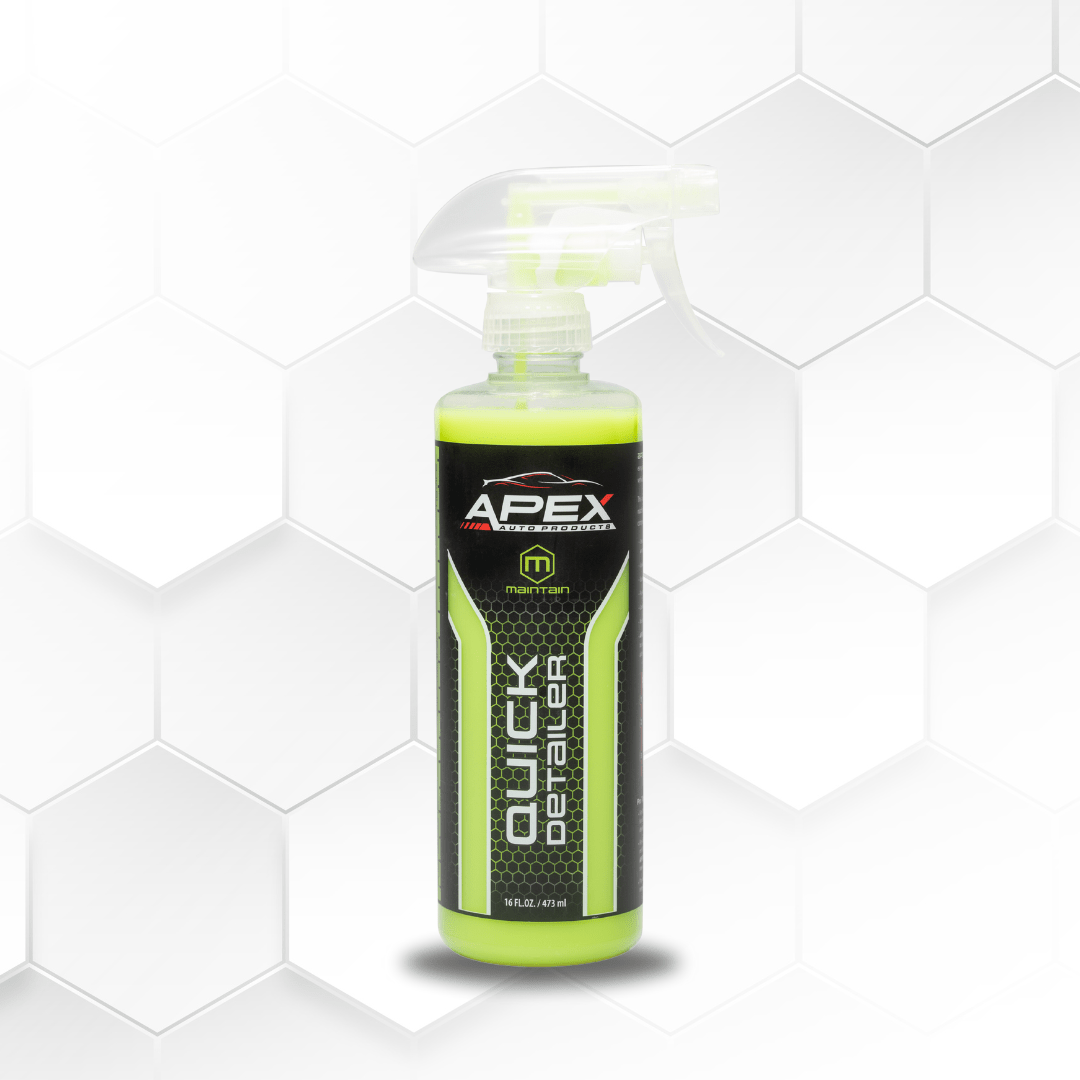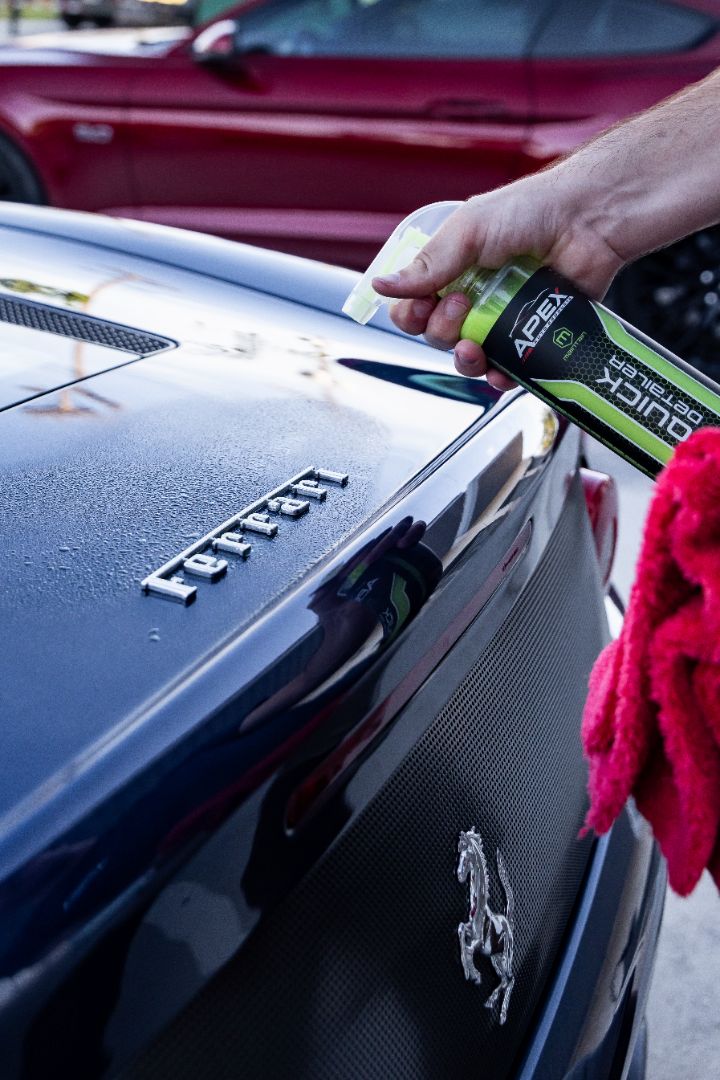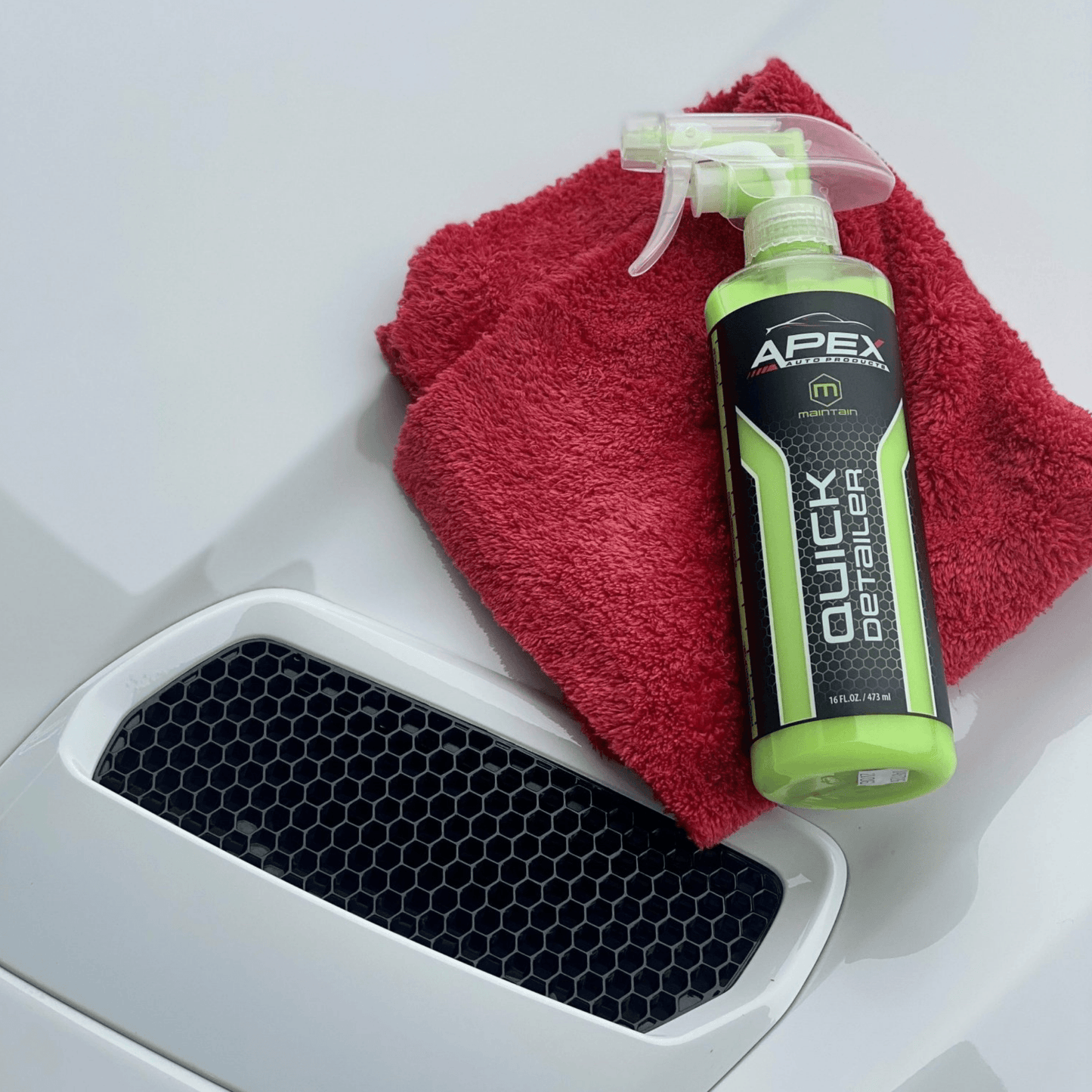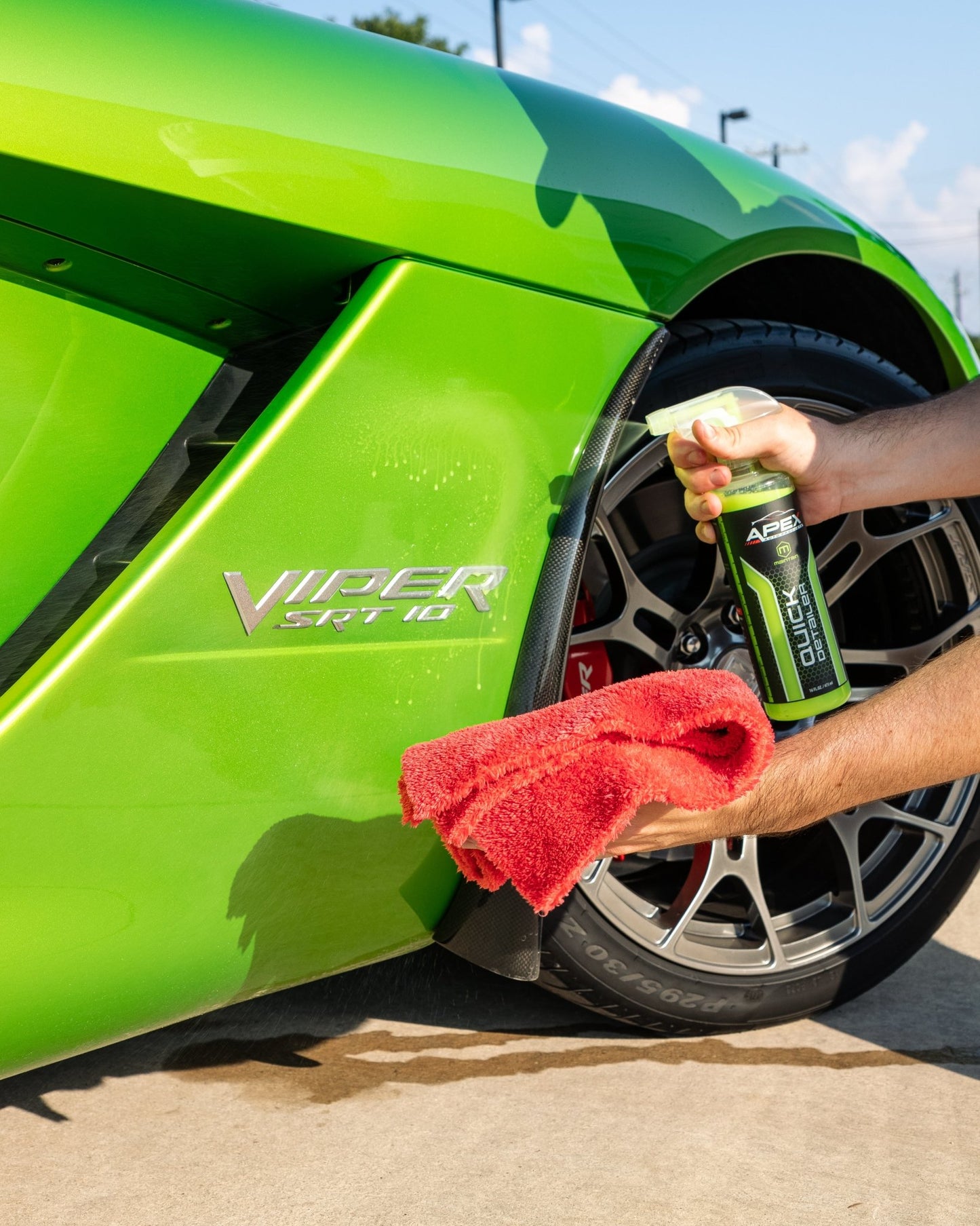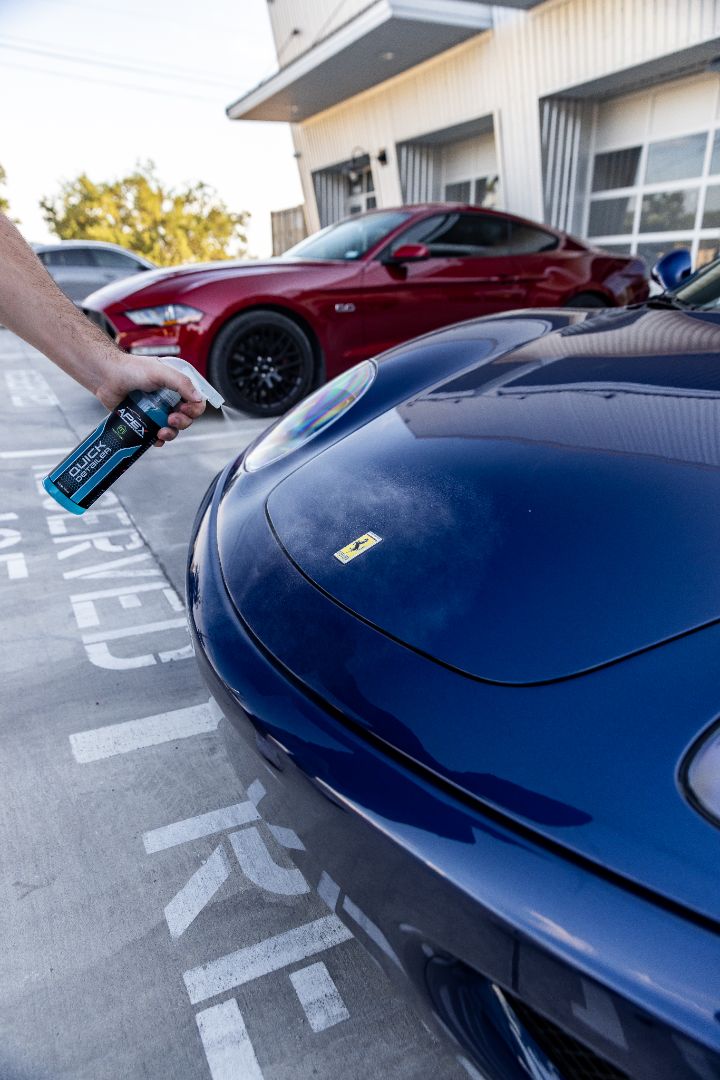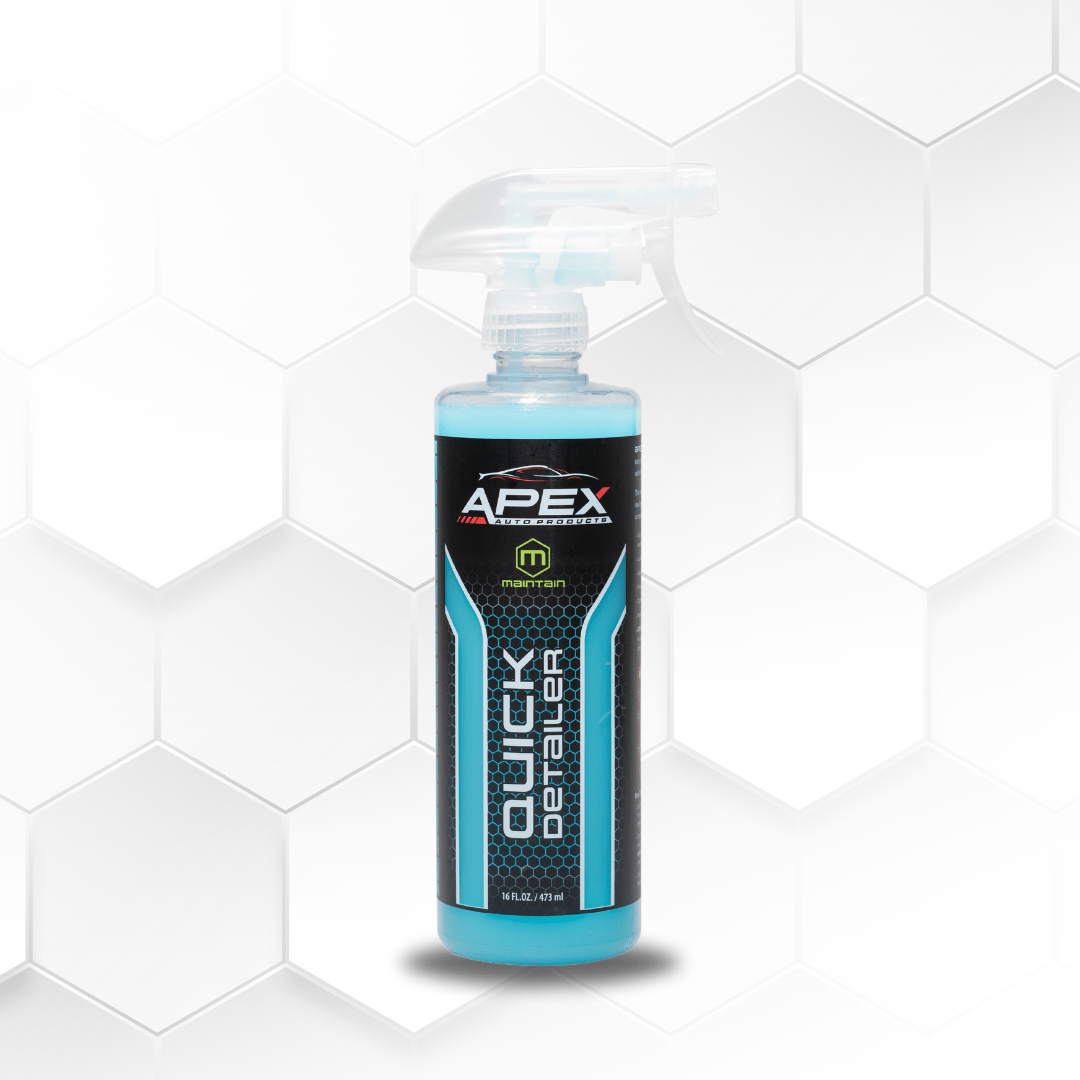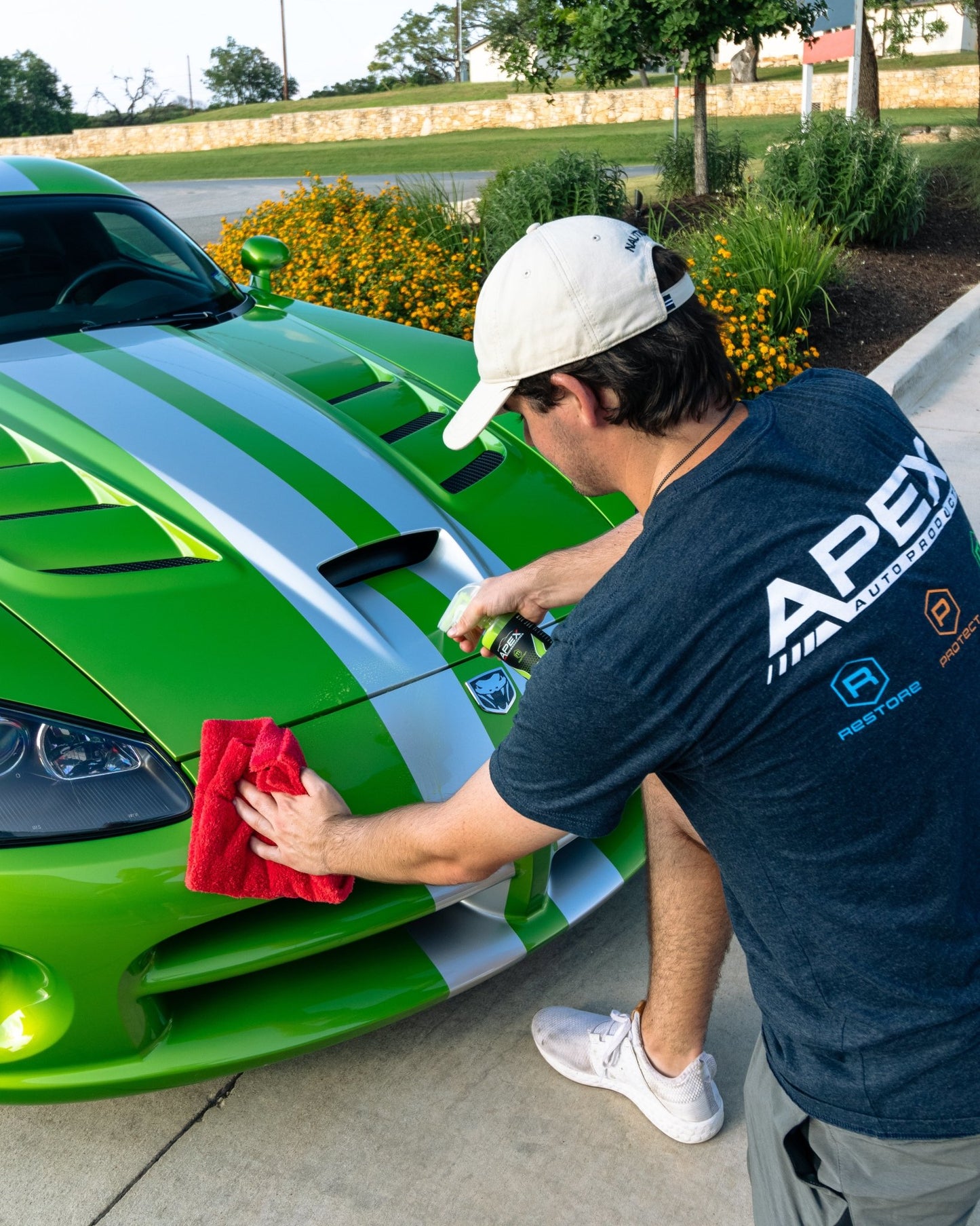 Tap For More Info:
QUICK DETAILS

Streak-free.
Leaves a high gloss and deep shine.
Safely lubricates light dirt and dust.
Contains no wax and is body shop safe.
Works as a clay bar lubricant and drying aid.
Great sweet lime fragrance.
TIPS/ PRECAUTIONS

Use an Apex Ultra Soft detail towel to ensure no streaks and be sure to have multiple clean and dry towels.

Not intended as a waterless wash
RISK FREE GUARANTEE

In the off chance you are unsatisfied with your purchase, please take a look at our risk free return policy
Detailing
Just tested out this product and I've gotta say it's one of the best quick retailers I have used. I do mobile detailing so I use detailing products constantly. I've tried quick retailers from Mcguire's, chemical guys, and a few other brands and honestly this one is a lot better. 10 out of 10 recommend
Great Product
I have used many quick detail products that do a great job but after using Apex quick detail on my Camaro I could not believe how easy it goes on and wipes right off with zero residue. The smell of this product is very nice. If you are looking for a quick detail product that is easy and puts on a great shine this is it.
APEX Quick Detailer - Fresh Lime
Amazing product works really fast and gives amazing shine and finished results!
Great all around detailer
Ive used a ton of detailer over the years but im really impressed with this product it smells great and works terrific apex nailed it again.
Perfect
This product is not only easy and fast to use but also leaves a pro detailer finish! Along with the waterless wash it leaves an amazing shine... even when I am out in the sun.